We're giving away 2 Tickets to either Gary Allan (May 2nd) or Rob Zombie and Alice Cooper (May 4th)- Winner Chooses!
To find out how to enter, you've got to sign up to receive the email (contest has ended) with the contest details!
2 Great Concerts coming up this May at the Rimrock Auto Arena at MetraPark!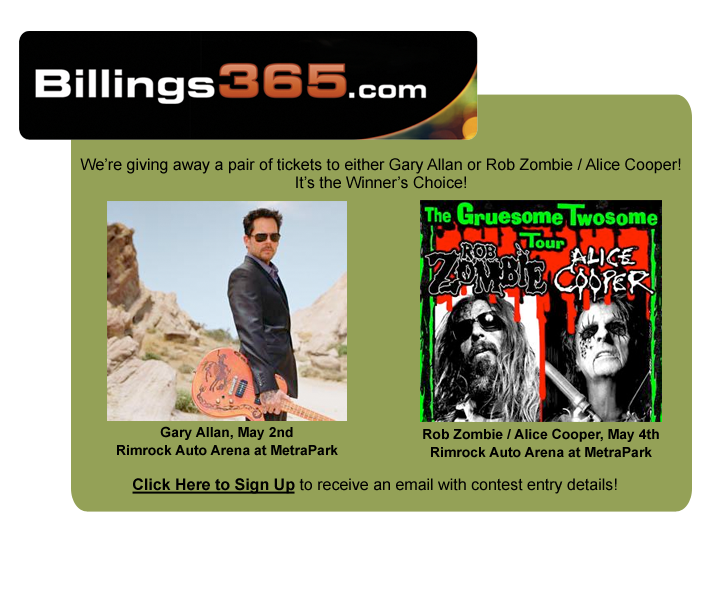 This contest has ended. Thanks to all who participated.